Family Serving Family
What makes a place feel like home?
It's the warm welcome when you arrive. The familiar flavors of food made from scratch by people who care. The chance to catch up with friends and celebrate life's major milestones.
If that's home, welcome home to Big T's BBQ.
Our pit bosses fire up the smokers every morning at 6 a.m. so we can be ready for you. When the temp hits 225°, they toss on locally-sourced Certified Angus beef briskets with homemade rub, pork butts, baby back ribs, half chickens, and hand-piped sausages. It's all smoked low-and-slow for hours over BC applewood until it's perfectly tender.
While the smoker does its thing, the rest of the team is hard at work. They're making gravy from brisket drippings for housemade poutine. They're mixing tangy BBQ sauce for dipping. They're getting the the Blues tunes up and the platters lined with paper for massive meat feasts.
By the time you slide into a booth at Big T's, we've been at it for hours. Taking the time to do it right. Striving for the best BBQ in Calgary. Because you wouldn't expect anything less from family.
Family Serving Family
Big T's BBQ and Smokehouse is a family owned and operated business in beautiful Southern Alberta.
Honing our craft in the restaurant industry for 20 years, we've grown Big T's (open in 2004, we took over in 2014) to four locations, and counting! Our award winning and authentic, made from scratch BBQ promises a Smokin' Experience For Your Tastebuds™ every time. Savoury, made from scratch rubs + infamous, so good they're drinkable sauces are paired with traditional BBQ meats, slow smoked and grilled to perfection.
Big T's Gives Back
We share our Calgary BBQ wherever we can. These are some of the wonderful organizations that we support to give back to our community.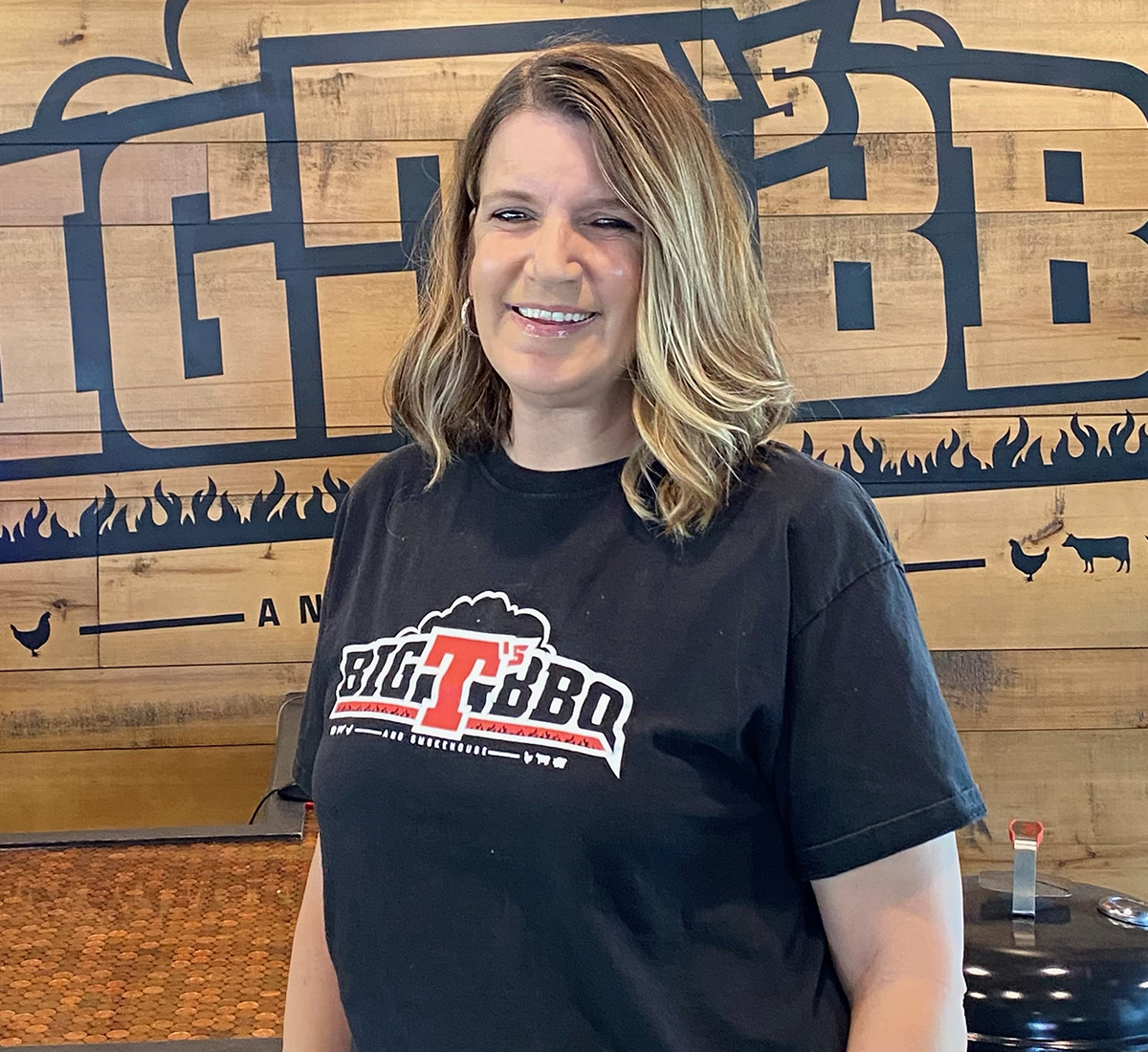 PAM BENHAM
Deer Ridge Boss
587.471.0586
pam@bigtsbbq.com
HILARY MARTIN
Catering Boss
587.471.0586
hilary@bigtsbbq.com
JUAN & ALE ALBISUA
Airdire Boss
403.945.4960
juan@bigtsbbq.com
BILL JUSTUS
McMahon Boss
403.284.5959
billjustus@bigtsbbq.com
CORE VALUES
We believe in respect, kindness, working hard and making it right. We love what we do on the BBQ and hope you do too. Southern inspired, crazy delicious, straight up comfort food. Slow cooked, smoked to perfection, fancy enough for your wedding, and easy enough to eat on the go, anywhere. We are proud to be a small, local business; family owned and operated from day one.
Made from scratch and with love. We believe in community. Coming together. Showing up and standing out. BBQ is love. BBQ is family. We made it through because of you, and that's a privilege we want to keep earning.